An Interview with Nick D'Alessio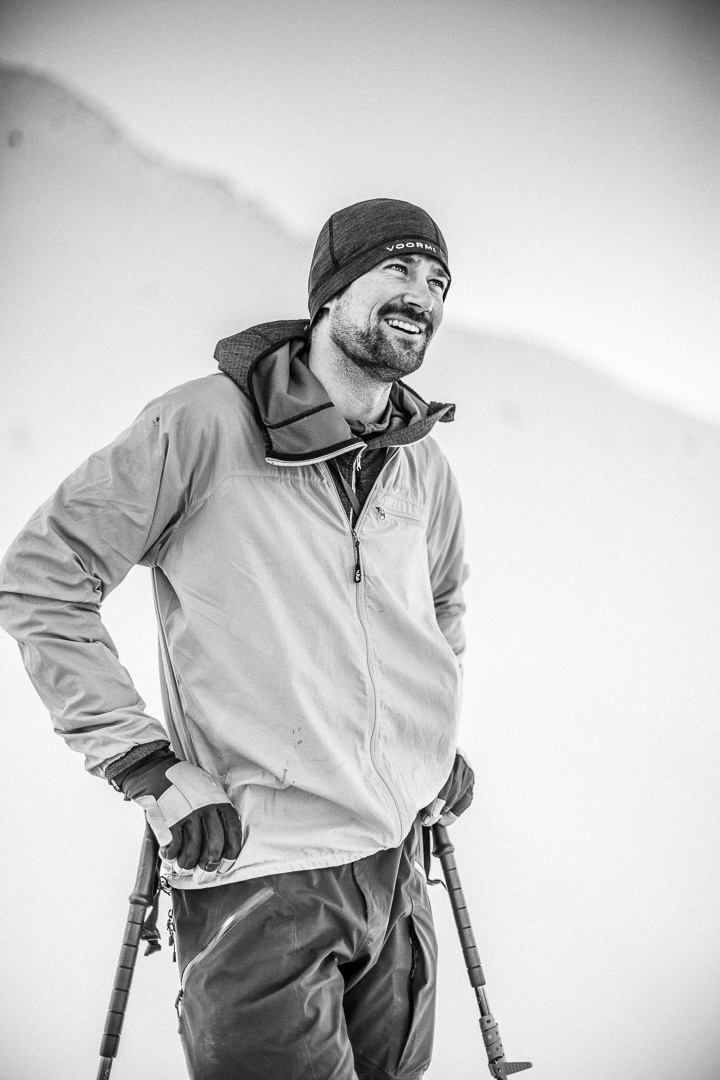 PC Ralph Kristopher
                 Last week we got a chance to catch up with local Girdwood guide Nick D'Alessio. Our correspondence was through phone and email. With social distancing Nick's season has turned out a little different than planned. Since he is not out in the mountains right now we thought we would pick his brain about some of his experiences and have him talk us through his glacier rescue kit. This is the time of year we end up on icefields and it is good to practice your rescue technique. A good place to start is building a basic kit. We have links below to view the products he lists.
Thank you to Nick for sharing your knowledge and experiences. If you have not done so before check out his website.
Remarkable Adventures LLC and Alaska Guide Collective LLC
RemarkableAdv.com  Also at: @nick.dalessio @remarkable.adv
Where are you right now?
I'm currently in a state of mind living the mantra that I feel lucky to be healthy and enjoying personal time during what is typically my busiest time of year. Hopefully this will be the only year when I don't work every day during March-April (and maybe May). All of my trips have been canceled due to the pandemic. I'd love to be working of course but I don't think I can complain about sleeping in, relaxing and working on office projects at my leisure. 
How long have you been a guide?
I've been guiding for 12 years now, I started working in the industry in 2008. At this point I don't see myself doing anything else, the work and its lifestyle is kind of an addiction. 
When was your first trip into the mountains?
I grew up in a rural area of New Hampshire in an outdoor oriented family. I started skiing at 2 years old and my mom says I hiked my first mountain at 3 or 4 years old. Although, in 2008 I'll never forget my first trip into the Alaska Range. 
What is one of the most memorable moments you've experienced on a trip?
Ohh that's a tough question to nail down, it might sound cliche but each trip I've done has its memorable moments. If I had to pick one it would be the last day of the last trip I worked when we reached a summit and we all said "Wow!". It was one of many wow moments but it really helped seal the deal on a Trip Of A Lifetime! You just had to be there. I wrote a blog for Voile skis that should be out next week about this "Sea and Ski" trip so check it out.
Can you break down your glacier kit for us?
My glacier travel/crevasse rescue kit consists of: powder skis (for floatation and as an anchor), helmet, lightweight harness, Black Diamond Raven Ultra 55cm ice axe, 3 prussic cords (5mm 4 ft. 6 ft. 12 ft.), one cordellete for anchors (6mm 20-24 ft.), one "double shoulder" sling (for use as a patient chest harness), one "single shoulder" sling (used as a gear sling), 6 Petzl Attache locking carabiners, 5 non-locking wire gate carabiners, one 19-21cm aluminum ice screw with v-threader, Petzl Micro Traction pulley, Black Diamond ATC-guide belay device. 
That should handle just about any companion rescue situation whether on a glacier or on a vertical wall. What does change is the ropes I bring depending on the terrain and objective. In my gear room I've got: 60m semi-static; 70/60/40/30m x2 half-ropes; and a 30m Petzl Rad line. Always have two ropes in the group for skiing on glaciers. Most commonly I will have one main rope for the group to tie into and have one person carry the Petzl Rad line in case the person carrying the main rope falls in you still have a rope on the surface to get pulled out.                                                                                                                                                                                                                                                                                                                              
What part of the process of rescuing or self-rescuing from a crevasse fall do you believe to be the most challenging?
Dealing with the lip. Spend the time and effort preparing and padding the lip!                                                                                                                                  
What is your favorite snack to take on trips?
PB&J sandwiches and dark chocolate.
You do custom trips in the mountains, right? What are those like?
Yeah, besides the public avalanche courses I teach through my co-owned operation Alaska Guide Collective, all my guiding I do these days are custom private trips. Basically, people get in touch with me and we talk about what they are interested in doing. Most of my days are local backcountry ski tours and skills courses but I've been able to do some amazing unique trips with people.
When was the last time you showered?
Haha, believe it or not, today. 
Packing List: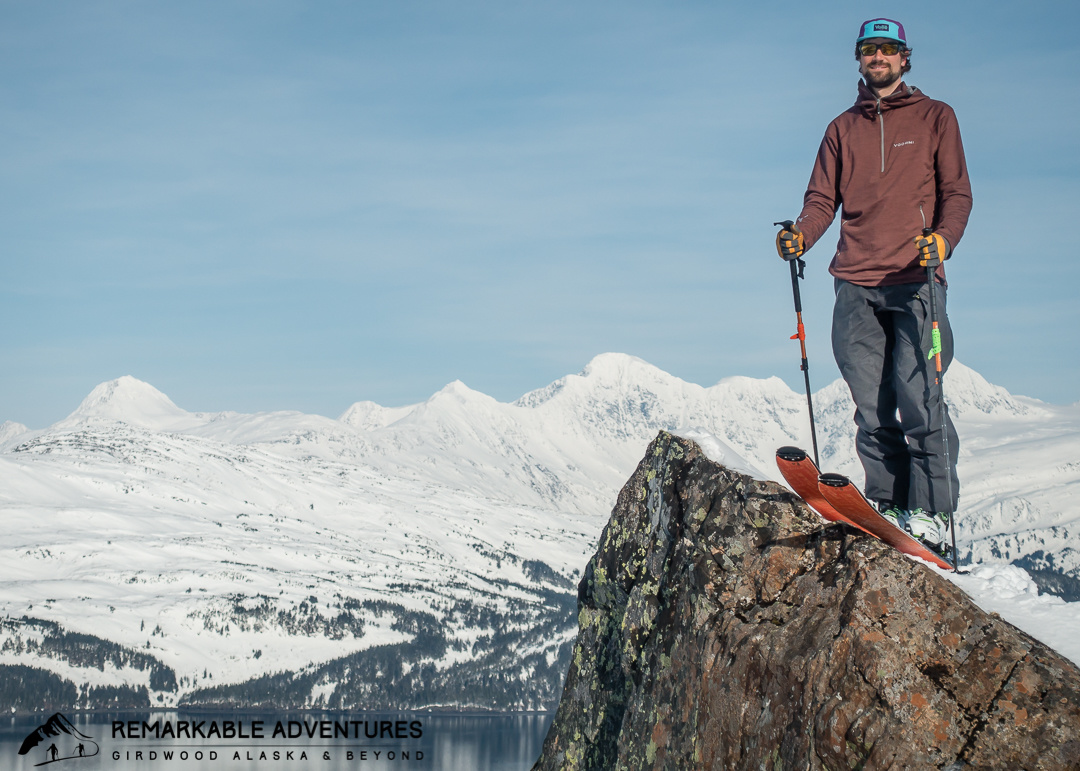 Light Weight Harness https://www.alaskamountaineering.com/black-diamond-couloir-harness.html
https://www.alaskamountaineering.com/altitude-harness.html
https://www.alaskamountaineering.com/choucas-light-harness.html
Black Diamond Raven Ice Axe https://www.alaskamountaineering.com/raven-ice-axe.html
21 cm Aluminum Ice Screw https://www.alaskamountaineering.com/ultralight-ice-screw.html
https://www.alaskamountaineering.com/search/laser+speed/
Petzl Micro Traxion(https://www.alaskamountaineering.com/search/micro+traxion/
BD Guide ATC https://www.blackdiamondequipment.com/en_US/atc-guide-BD620079GRENALL1.html
Petzl Rad Line https://www.petzl.com/US/en/Sport/Ropes/RAD-LINE-6-mm
Looking for the rest of the kit? We've got you!  Give us a call at 907 272 1811.